One of my favorite projects so far has been the digitalization of the Copa Creativa Honduras, the Honduran arm of the Creative Business Cup. I was contacted by Honduran NGO Honduras Social to create a website and application form for the Copa Creativa Honduras 2020. Their previous website was no longer working, and key information about the event was spread out across a couple of social networks.
I created the website using Hostinger, WordPress and an already existing, clean, responsive theme. I consolidated information about the event into what you see on the website by pulling from the existing social media sources and press coverage from the previous year's competition. I also compared the information that I had gathered with information from other Creative Business Cup country-specific webpages to make sure I wasn't missing anything. I wanted to make sure that participants knew exactly what to expect during the application process as well as during the competition itself.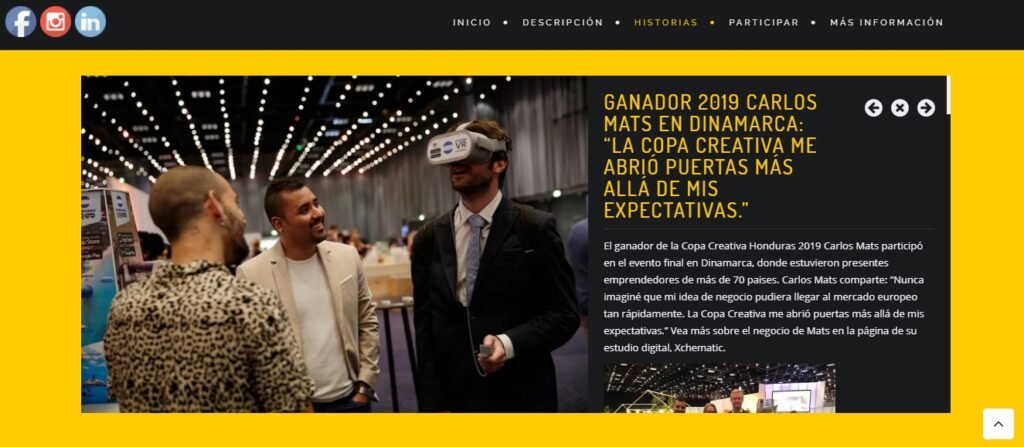 I drafted a set of FAQs, specific info about how to participate, and information for business partners and event sponsors. I also created the registration form using Google Forms. I linked the form to a Google Sheet and used a Mail Merge process to format the information in a Google Doc using the fabulous mail merge add-on by Quicklution.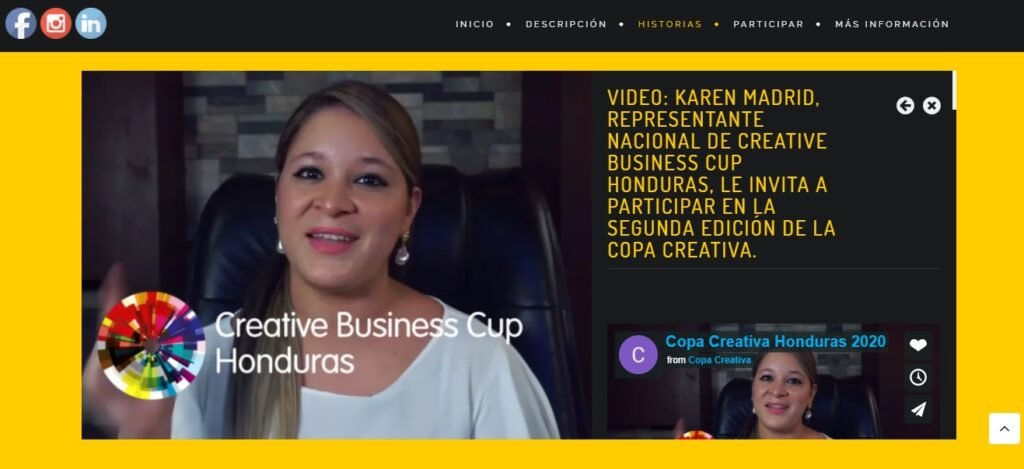 I went over all of the information with Karen Madrid, the national representative of the Creative Business Cup in Honduras to make sure everything was complete and accurate. I put myself in the applicants' shoes and tried to imagine what questions I might have about the process, and I also put myself in Karen's shoes to streamline the experience for her.
The result was a smooth application process for everyone. Over 100 startups registered for the competition, and even though the competition was postponed due to the pandemic, the startups and the competition organizers are still in contact with each other. Having a website with frequently asked questions and a clear registration form is essential to making sure the participants feel confident in knowing what the competition is about and how to put their best foot forward in the application process.